Hello, my name is Jason Uechi, and this is my site with essays, opinions and such. The standard disclaimer:
These thoughts and opinions are my own, and not that of my employer.
But why 'Gravitymonkey'?
In the distant early days of mobile, before there were smartphones, I designed/built/released one of the very first games for mobile phones, called "Gravity Monkey", where the protagonist (a monkey, of course) had to catch falling bananas. I developed numerous other titles, as well as very tiny 3D graphics engine for a manufacturer, all for feature phones. It's not really a nickname nor nom de plume, or anything intentional like that.
Professional
Currently, I am the Chief Technology Officer at The Muse, leading a really wonderfully talented team building our products and platform that helps millions of people each year with professional advancement and finding their ideal job match via The Muse and Fairygodboss. With the seismic shifts of quarantine and The Great Resignation, the world of work is evolving like never before: if you're interested in helping people build their career (heck, after all these years in tech leadership, this is mostly all I do!), then definitely reach out to me to chat, or check out our open roles.
Previously, I proudly served as the Chief Technology Officer at Givewith (now Scalewith) where I led the development of our SaaS platform that brought social impact to B2B commerce transactions. I was once the Director of Engineering at YP Mobile Labs (which was an acquisition of Sense Networks in 2014), responsible for wrangling dozens of servers running a codebase I wrote to evaluate, buy, then serve ads on mobile applications. I was also responsible for leading the charge in building next-generation products with big data for marketers of all sizes and budgets, and often served as a speaker and panelist on mobile advertising1, location and privacy.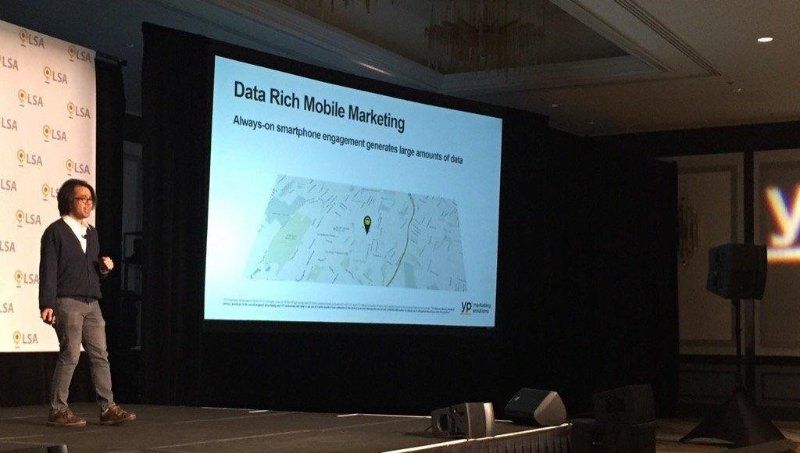 I also previously worked on product engineering at Zocdoc, managing engineers and engineering managers responsible for making an appointment as easy and efficient as possible for patients. The timeline of my professional work is available on LinkedIn, and a bit of code that I have made public is available via Github.
A Few Rather Random Professional Geeky Things You Might Want To Know About Me:
I have, somewhat terrifyingly, amassed more than 25 years of experience in software engineering, digital advertising, mobile technology and product development. Some might generously claim I have been a pioneer in the field of mobile location data (see The New York Times, circa 2004).
I am co-founder of a very early mobile location application Mologogo, a free GPS application designed to make location-based tracking more accessible to everyone.
I am your ASCII+Emoji host/author of the newsletter Technical Interviewing is Broken (bi-weekly; but on a long term hiatus while I figure out what I want to say!).
Biographical
It's not like the posts here don't drip with autobiography -- but to give you the TL/DR: I grew up in Hawaii, spent a few years in Massachusetts, but been in the NYC area for quite some time now. My wife and son and I share a house with cats3, birds2, a few rats4 and a fish1.
6 Random (but still geeky) Things You Might Want To Know About Me:
Cera is a gifted, opinionated, one-eyed, blind, cancer surviving cat, whose 26Hz purr may indeed be the most powerful force in the universe. I have numerous stickers, t-shirts and ceramic pins I have made with her image: ask me for some swag.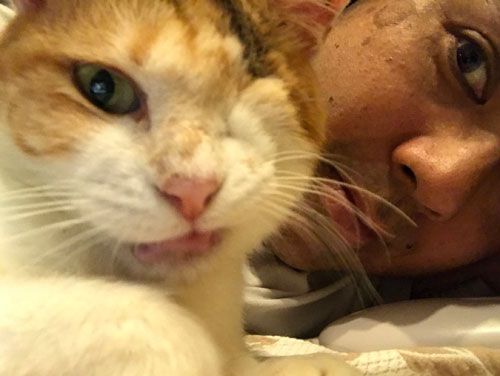 Spent the years of my youth learning how to compose music for classical instruments. I have a bachelor's degree from Hampshire College and a masters and doctorate from Columbia University in Music Composition, where I was once a Twentieth-Century composer, with performances in the U.S. and Europe, and commissions for orchestral (see again, NYT, 1995), chamber ensemble and electro-acoustic works.
I also write/record/release the sounds that rattle about in my head which sound like my childhood in the 70's getting squeezed through a vocoder, as Eight Inch Tsunami (Spotify, but available everywhere).
My krytponite: Butter Bridge 1. Can. Not. Do. It.
When I was six or seven, I saw a sign that said "Grogan's Heros" on TV during a football game. Despite not knowing who Grogan was, nor ever really having seen "Hogan's Heros", I decided that the Patriots would be my favorite team. Also, it seemed inherantly unfair that they had to fly from London to the US to play other teams. This choice of outsider status and misunderstood geography seems to have fueled my life since.
Generally, I'm a pretty nice, albeit goofy, but well adjusted person (citation needed). Then there's the sleep walking.