When I was a little kid, I was the oddball (I mean, I still am, but let's stay on topic here). I did a pretty lousy job of fitting in. Most times I tried to fit in, but sometimes, not so much.
Here's just one example — being the only fourth grader who was cupping his right hand over his ear every time the whole class was supposed to sing.
"Jason, for the assembly put your arm to the side like everyone else," said the teacher.


"But I can hear myself better this way. This is the way Robin..."


"That's nice," interrupted the teacher. "Put your arm down."
---
"Jason, that's pronounced Laws ANN-jeh-less (Los Angeles)," corrected the teacher during the read-aloud period.


"Are you sure it's not Laws ANN-jeh-leeeees? Because that's how Barry says it."


"I'm sure. Who is Barry?"


"Well, he's part of the Bee Gees, and they are British, I think and..."


"That's nice, Jason. We're not British any more. Please continue reading."
---
"I'm ten feet tall but I'm only three feet wide," sang the oddball kid with his hand cupped over his ear.


"No you're not," responded his imaginationless troll of a classmate.
---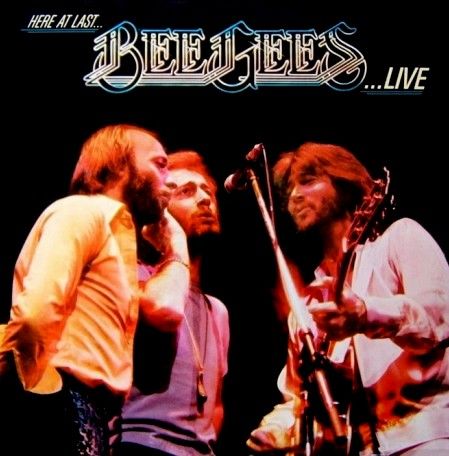 Being a Bee Gees fan, even before Saturday Night Fever, but especially after the backlash — the nuclear winter of disco — was not an easy thing. It was cool to hate on the music, the falsetto, the white outfits, and all the hits and popularity. The fact that they were so successful, so much a part of a wide cultural moment in our memory — a moment wrapped up more in fashion and dancing than the music itself — seemed to disqualify them from any serious consideration as significant artists.
But the core of my identity has always been wrapped in "other" — not like all y'all, but different. I'm the kid who cheers for the team from as far away as possible (which was no small feat pre-internet, and pre-Kraft/Bledsoe), who doesn't own a fishing pole, who can't speak in the local patois (yeah, the one who calls your beloved pidgin "the local patois").
A part of my musical world was born in this magical era of the double album: "Here At Last, The Bee Gees Live", "Cheap Trick Live at Budokan", "Frampton Comes Alive", all informed by my older brother's boombox and cassette collection. A fascination with Van Halen's Eruption, Hendrix and Beck flummoxed my fingers, as the guitar became both a teenage escape and my defining trait. But even then as now, well crafted songwriting fascinates me more than the most virtuosic extended solo.
Not fitting in may not have been comfortable in fourth grade, but by the time I knew better, I knew that the Bee Gees were a part of my musical biography and not fitting in was how I, in fact, fit at all.
---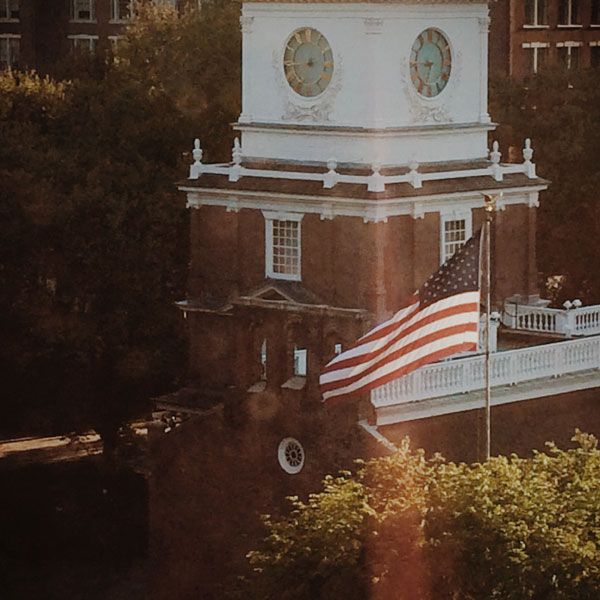 Fast forward, then to this week, where I trekked to Philadelphia to catch one of the precious few solo shows of Barry Gibb, the only brother remaining.
I'm no superfan, having only seen them live once, some twenty-four years before on their "One" tour, but as soon as I knew Barry was willing to go on the road, I knew I had to find a way. With family in tow, we made it to Philly, but with only one ticket for the show. Humor me, though they might, the brothers are my lonely obsession.
After the concert, I said, I'll cut my hair, I'll shave the accumulated stubble of a beard. My hair had grown to shoulder length, and my face with enough of a beard to be itchy — I was my own Asian tribute to a late 80's era Barry Gibb.
---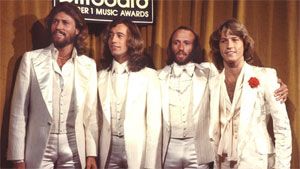 Andy, the youngest and perhaps the most gifted vocalist of all, died way too young at 30. Maurice, passed suddenly at 53, in 2003, and the Bee Gees were no longer — Robin and Barry both did some projects, worked with their kids who were launching their own music careers.
While Robin battled colon and liver cancer in a coma, in his last days, in 2012, the news reported that family members were encouraged that he would seem to open his mouth to sing his classic "I Started A Joke", in time with the music. But doctors cautioned it was a song he had sang for so long that his body automatically responded as the intro rounded into the first verse. And then, with one last ascent up the pop charts, Robin was gone.
---
I started feeling nervous days before the show. How would it sound with only one of three parts? Surely Barry was often the voice out in front, or on top, maybe alternating verses with Robin, but the chorus was always all the brothers, together.
"I'm nervous," I texted my wife. "Who's gonna sing Robin's part?"
"You are," she responded.
I exhaled. That's right. I will, at least to myself. I can do this.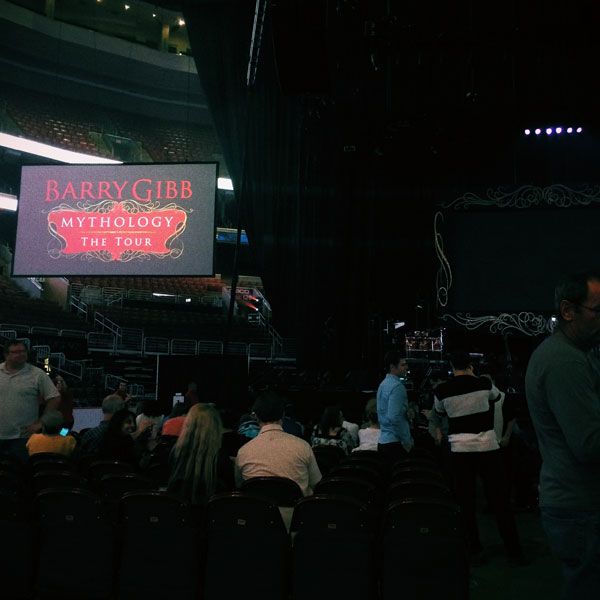 When I settled into my seat and looked around at the rest of the audience, I thought, "This is my tribe?" The mix of baby boomer couples adorably fussing with their smart phones taking super self-conscious selfies (just like Ellen!), and the mix of worn ailments and frailties, the kind of normcore attire that grows out of a Hallmark store (World's Greatest Mom).
This audience wasn't here to swim upstream against cool, they were here because they loved the way the music sounded, the way it made them feel, the way it made them remember. This wasn't my tribe, but we were here for the same reason: to pay respect to the brothers we lost, and to honor and thank the brother remaining.
The loudest reception, to be sure, was for the big hits from the Saturday Night Fever album, complete with disco ball. But it's only the outsiders who only know the big dance numbers — the pre-fever ballads ("Words", "Run To Me") were the ones that filled the hall with the audience singing along.
Barry sang all the Barry parts, with the missing parts filled by the three female backup singers: the notes from Robin and Mo were there, but almost as some floating abstraction. It was a fitting, respectful treatment.
Samantha Gibb, Maurice's daughter, joined the stage throughout the night, including taking Robin's verses for "How Can You Mend a Broken Heart?" Sam has a full, warm voice — fully in control, and a jazz-like glissando — so very different than Robin's songbird tone and signature vibrato. Sam did a great version of 1987's "You Win Again", one of the many post-fever songs deserving more attention.
Stephen Gibb is the broad shouldered, tattooed fellow with the Telecaster, stage right. Proving that the universe has a sense of humor, it's Barry's son who, while sporting a very full beard like his father in his prime, possesses a low gravelly singing voice better suited for a metal band, a polar opposite to Barry's lighter-than-air falsetto.
Both Stephen and Samantha are an important part of the tour: neither could even be candidates for a local Bee Gees tribute band, but their own distinct abilities provide a link to a next generation, with both seeming so solidly American (raised in Miami, where Barry and Maurice lived for years), and both musically so different but still, importantly, family.
About halfway through the set Barry announced "This one's for Robin", and the band began Robin's signature "I Started A Joke," one of the first songs I ever learned to play.
"This will be neat to hear Barry sing it," I thought to myself.
But Barry had his back to the mike, rushing after the verse began to say "Oh, this is my part." Surely for so many years, that introduction meant stepping back, even tuning out, for Barry. But with Robin gone, he now needed to step up to fill the void.
And then, at the chorus, a video of Robin, alone, in a black leather jacket and sunglasses, filled the giant screens, singing along. The stage went dark, but the band continued to play along, accompanying the voice brought back from the past.
My right hand was no longer over my ear: both hands covered my mouth as I watched the screens. My modest beard catching the tears flowing down my cheeks, as the memory of Robin sang the last verse:
"Til I finally died, which started the whole world living.
Oh if I'd only seen, that the joke was on me."
---
Tonight the tour rolls on in Long Island, at Jones Beach, and a gigantic thunderstorm came through our area, complete with hail tall enough to touch the New York sky.
And Barry will sing, from what was perhaps their finest album, in 1979's Spirits Having Flown:
Faster than light'ning is this heart of mine
In the face of time I carry on
I've since shaved and gotten a haircut. I'll still cup my ear, thanks to Robin, and although I thankfully still stick out, I can hear myself a little bit clearer.
---
Photo by Paul Zoetemeijer